The varied work of a corporate partner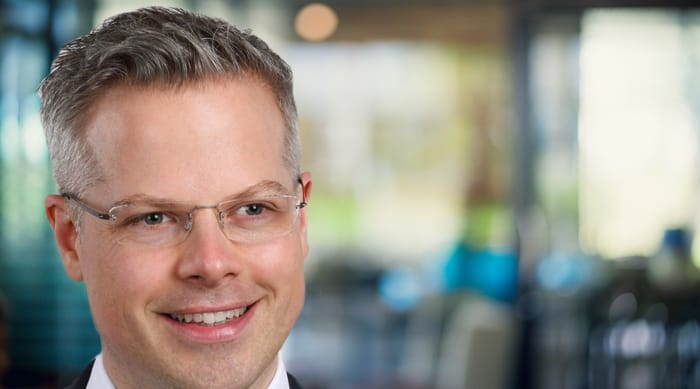 HSF's Michael Jacobs gives us a window into the exciting world of top-level law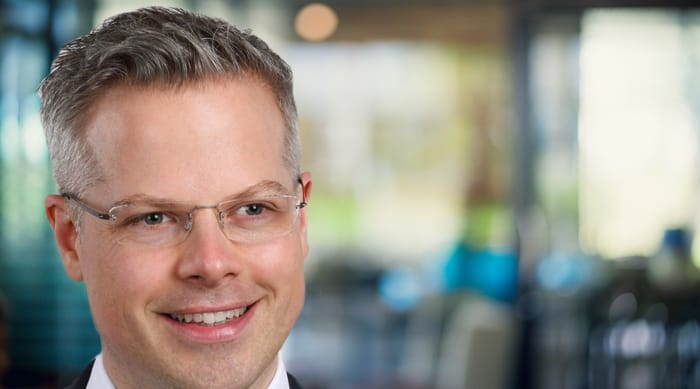 Having worked for three big names in corporate finance law, Michael Jacobs, a partner at Herbert Smith Freehills (HSF), is no stranger to high-profile deals.
The promise of travel and interesting work are enough to lure many bright graduates to an area of law but for Jacobs, it's more than that. "You want to work with clients who are trying to change the world really," he muses "because you're going along for the ride and helping them do that. That's one of the great privileges of being a lawyer in the corporate world."
And what a ride! Jacobs has advised top-level clients from across industries — from the satellite business OneWeb to Worldpay to Gousto. His work is focused on three main areas: growth capital, mergers and acquisitions and equity capital markets. These areas are not mutually exclusive, and clients often come to him with projects that span several areas — if not all three.
This is encapsulated in his work for Virgin Money, which has included a succession of high-value deals. "I acted for Virgin Money when they bought Northern Rock off the government," he explains. The nationalisation of Northern Rock occurred after its collapse during the 2008 financial crisis. "Virgin Money purchased the 'good' part of Northern Rock from the Treasury. The 'bad' part was kept by the government," he explains. This sort of acquisition often gathers a lot of attention in the media, he expands, "it's the stuff that makes the front page of the Financial Times because it's affecting people's livelihoods and the broader national interest so people are invested in it."
Jacobs started his career at Lovell White Durrant (now Hogan Lovells), where a six-month secondment during his training contract took him to New York to work on English corporate law. "I was doing things like European due diligence reports for private equity acquisitions", he explains, "it was a busy but fun seat, and it convinced me to become a corporate lawyer."
After qualifying, Jacobs made the move to Allen & Overy, where he became a partner and completed a further secondment in Hong Kong. "I was based in Hong Kong for the last three years of my time at A&O," he recalls, "I think it's given me a really international perspective." In corporate transactions the ability to connect with clients across the world is crucial, does he feel that his time abroad has helped him to hone this skill? "Nothing beats being on the ground in a jurisdiction," he affirms. "I have a lot of affinity for American and Asian clients. I've travelled all over Asia, to meet clients in person and nothing really beats that in terms of building rapport and engaging with them."
Not long after the Northern Rock acquisition, Jacobs acted for Virgin Money again. This time advising on the company's £1.25 billion-pound initial public offer (IPO) on the London Stock Exchange. "That was a great journey," he reflects, "taking a company from a start-up, all the way through to its IPO and subsequent inclusion in the FTSE-250. It was the ideal client journey."
Virgin Money is one of a plethora of high-value IPOs Jacobs has had a hand in, with others including the recent $5 billion IPO Petershill Partners, PensionBee and Worldpay, both leading fintechs. The latter was listed at £2.48 billion pounds and represented the largest-ever IPO of a private equity company in the UK at the time. Having amassed this experience, Jacobs moved across to Herbert Smith Freehills in 2020, to focus on IPOs and growth capital funding rounds.
"Growth capital is a stage in the lifecycle of a newly formed company," he explains. "So if you think about how a company begins, first it starts small and then the successful ones will grow exponentially. As the company matures, that growth will taper off. Growth capital is the point in the lifecycle where it grows very fast and therefore needs a lot of money to fund that growth." Historically, this capital would be gathered from banks or the company would be floated on the stock market to get access to public markets investors. "Now there's a whole universe of private capital investors who are deploying funds they've raised from institutions and high net worth individuals then aggregating that money and investing it in tech companies or fintechs," he adds. Jacobs' role is to support both companies and investors on this journey. "We act for companies as they grow and bring on these investors and we act for investors when they come in," he explains.
So, with all his experience, what would he advise people wanting to become corporate lawyers? "The best thing you can do is to be interested in why people are trying to do transactions and try to understand what the drivers are," he says, adding: "Understanding how it all fits into the bigger picture always makes it much more rewarding."
Michael Jacobs will be speaking at 'Growth capital — with Herbert Smith Freehills', a virtual student event taking place on Thursday 24 November. You can apply to attend the event, which is free, now.
About Legal Cheek Careers posts.